EXCEPTIONAL QUALITIES
Excellent combined shock and vibration isolation.

High level of internal damping.

Very wide temperature range.

Exceptional ruggedness and lifespan.

No creep or ageing.

Excellent resistance to chemicals, seawater, ozone, UV light, etc.
Stranded metal cables feature unique characteristics with extremely high shock absorption performance.
This performance is the combined result of expertise and control of two non-linear functions:
A spring function, generated by elasticity integral to the flexing of a preformed looped cable.

A damping function, resulting from relative friction between the cable's wires and strands.

Helical
Helical wire rope isolators are all-metal, multi-directional isolators that provide secure protection for equipment. Standard models in the series feature 10 cable loops.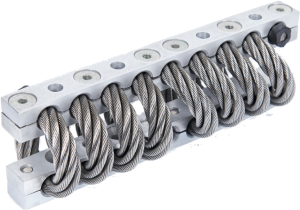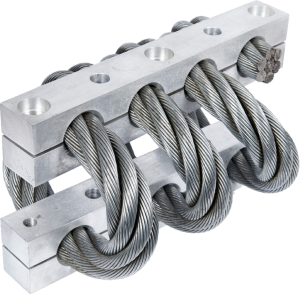 Half Helical
Half Helical wire rope mounts are multi-directional isolators with excellent corrosion resistance and high adaptability. Standard models in the series feature four cable loops…
Polycal
Polycal wire rope isolators are all-metal, multi-directional isolators. They provide combined shock and vibration isolation from 5 Hz and static loading per mount of 0.1 to 500 kg…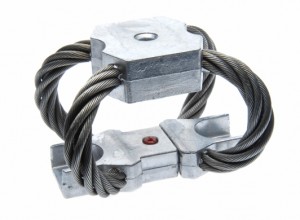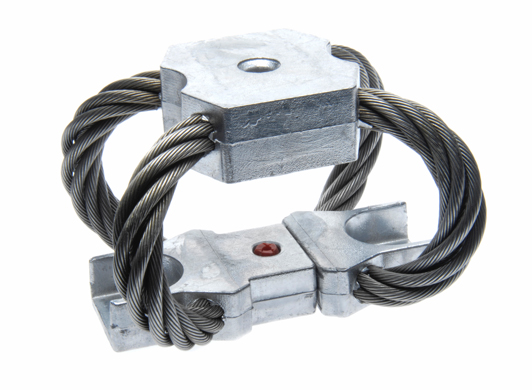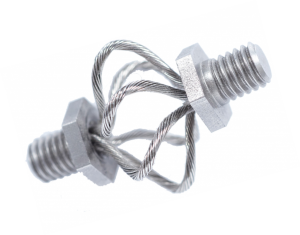 Axycal
Axycal wire rope isolators are highly adaptable, multi-directional isolators. We produce special models on request (materials, size, loop shape, etc.)…